Chinese Alumni and Parents Come Together to Help Duke
Duke connections remain strong and community spirit shines through from the other side of the world. Donations of cash and surgical masks to Duke Health arrive quickly thanks to active network.
No matter the physical distance between their home and the university, Duke's international alumni and parents still feel a sense of community and belonging. And, having gone through the COVID-19 outbreak weeks before the United States, Chinese parents -- both in China and the United States -- were rightly concerned with the emerging situation in Durham.
Using the popular Chinese social media platform WeChat, the Duke parents group organized the collection and shipping of 2,000 N95 masks to Duke Health. Because more than 130 parents wanted to help, the group also collected $18,453 that was donated to the Duke Health COVID-19 Support Fund.
Xiaowei and Lily Cheng P'20 made a separate donation to the fund with their son, Kevin, who is spending his final semester at Duke in his Durham apartment. Together, the family's gift was $15,000.
"I know it's a challenging and stressful time," Xiaowei Cheng says. "We're proud to stand together with the Duke community and all American people, because concern for others is a core value of Duke. We have learned a lot, including this, from the Duke community. We believe Duke will do everything possible to help the local community and the whole country conquer the virus."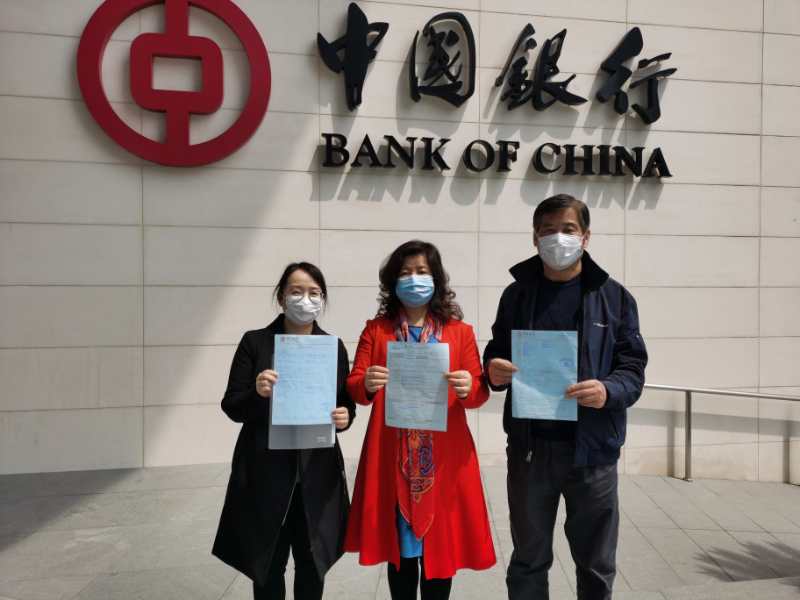 The larger alumni and parents group includes Jiaoti Huang M.D. P'20, chair of the department of pathology at Duke Health, among its members. He was able to confirm the need for masks across Duke Health and connect the group with the procurement department for receipt and distribution. Separately, Huang networked extensively to gather a large number of additional masks and personal protective equipment (PPE).
"Once we learned that hospitals lacked PPE for the frontline health care professionals, the group immediately started chatting and exchanging ideas on how we may help," Huang says. "Everyone felt that we needed to take quick action to protect the brave men and women saving lives. We appreciate their bravery and the sacrifices they make day in and day out. We hope that we have sent a strong message to the society that these are our heroes in this important fight."
Jeffrey Li M.B.A.'04, corporate vice president of WeChat developer Tencent and managing partner of Tencent Investment, also led an effort to send PPE to Duke Health. Tencent donated 30,000 KN95 respirators, 90,000 ear loop masks, 5,000 isolation gowns and 45,000 nitrile exam gloves, and covered transportation costs.
"It is our duty in a global emergency as alumni or as a community member," Li says. "I believe it is in the true spirit of Team Fuqua and Tencent's values." 
Tencent executive director Sunny Lo M.B.A.'03 and strategy manager Vivian Jingwen Xu M.E.M.'15 helped facilitate the PPE donation.